/ Radio Tempo Não Pára Website

Homepage with featured mixes, events, blog and contact in a stacked design, including interactive elements.
website, 2020
Radio Tempo Não Pára(www.radio-tnp.com)
Website for Amsterdam-based radio stationRadio Tempo Não Pára. They are a fully student-run independent online radio station based in Amsterdam. Alongside being a platform for many artists, they organize events throughout the Netherlands, such as
Durma Dans Et
and
Frei
.
The radio already had their own visual style which I embraced and further developed. For this design I really tried to bring across their warm and friendly but hip approach. The color palette and design choices reflect their open, stimulating position to the very diverse music scene. I completely designed the back- and front-end of the website. I used Cargo Collective to have an interface for the client to be able to update the website's (archive) themselves.
The website features an internal archive of their mix sets and podcasts, as well as a blog, an about page and a shop (soon to open).
by —
Rutger Nijkamp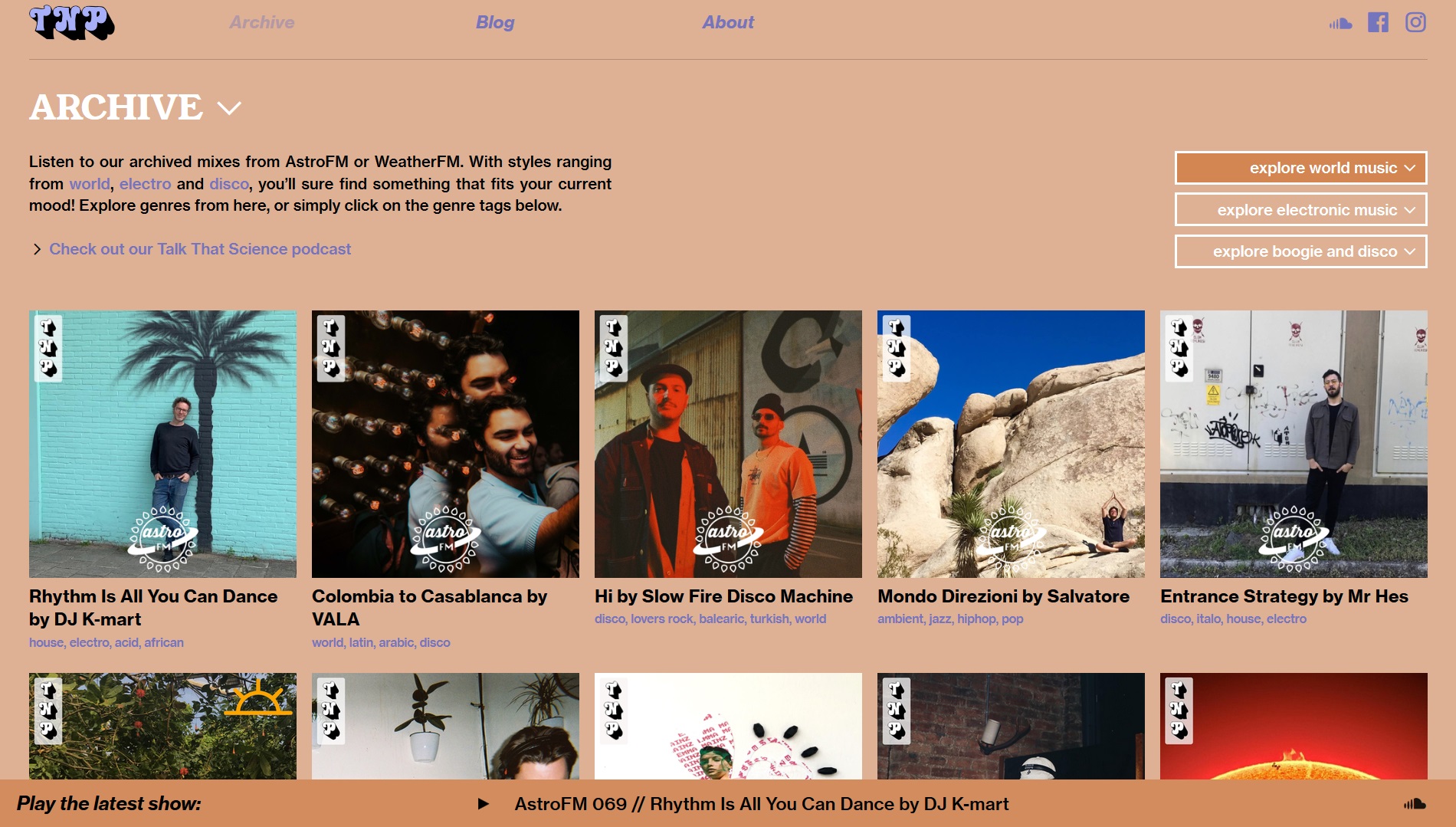 Archive mix page, with explore functionality for genres.
Template mix page with custom background for each mix/podcast.